Kyla is a freelance graphic designer and Pinterest Influencer with a passion for all things vintage. Born and raised in small town Wisconsin, she left for the big city after graduating college, and presently lives in the Northwest suburbs of Chicago with her family. These days you can find her designing and renovating her new home, shaking up a tasty cocktail, or whipping up a unique DIY. In her spare time you'll find her at the flea market or local estate sale gathering antiques to style her shelves. She is also the Home Decor Tastemaker at The Pin Collective and the creator and curator of the Instagram account @ihavethisthingwithpink
Need a room makeover or maybe just your shelves restyled? Kyla also offers interior design services. Send a quick email with your needs to [email protected]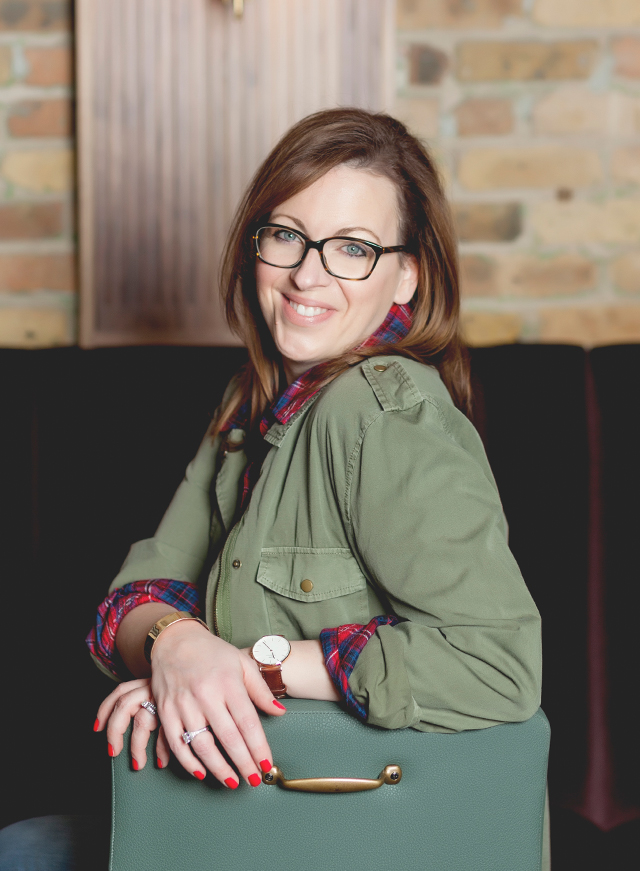 Random things about Kyla.
Favorite band: Hmmmm, too tough to answer. I'm always playing Yacht Rock in my office (gotta love a little Christopher Cross), and I love attending Lollapolooza
Favorite city: Paris — check out the cocktail of choice from the trip here
Last thing you drank: Coffee…always coffee. This roaster is my favorite
Favorite season: It used to be Fall, but the past few Summers have been crazy fun
Children: I have two 4 foot monsters — Cooper and Zozo
Favorite vintage find: 3 Gino Hollander originals
Favorite room in the house: My office and Potty Paradise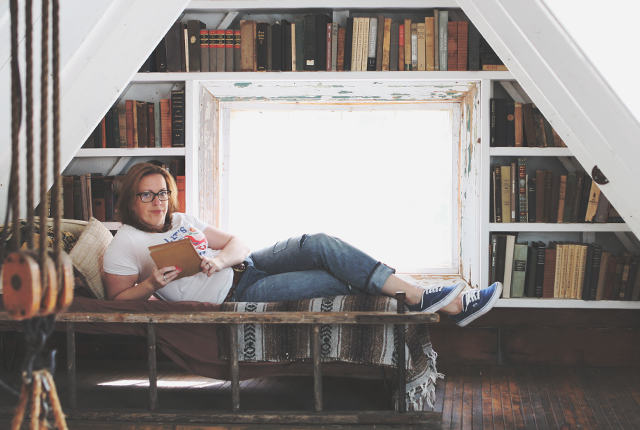 Over the roll or under: Over — always over. If I visit your home, and it's under, I'll fix it for you
Favorite past time: I love attending a good estate sale in person and online
Favorite person: My husband…The Boy…hands down
I own a jacked up monster truck and an old school vintage photobooth. You can read about my photobooth nerdery here and here.
The one person I wish I could have a conversation with: My sister
Favorite DIY: Marbled mugs! They are so simple and turn out great
Home Tours: Holiday Home Tour (the new house), New Home Tour, Fall Home Tour (the old house)
One room you wish you could renovate: kitchen, 3 bathrooms, closet, bedroom, Cooper and Zoe's bedrooms, basement — the list goes on…