Did anyone else miss the memo that Lulu & Georgia was having a Friends and Family sale??? Yep, you read that right…25% off everything with the promo code SPLURGE. Here's a few things that I may or may not have in my shopping cart right now…shhhhh don't tell The Boy.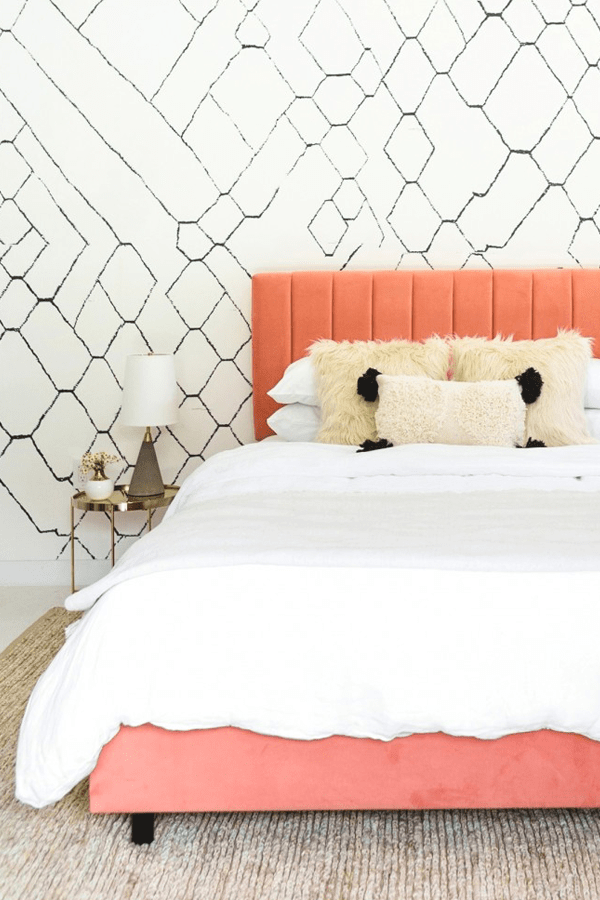 Wallpaper by Sarah Sherman Samuel   /   Photo by Monica Wang
MORE AFTER THE JUMP…
First and foremost, the wallpaper collection by Sarah Sherman Samuel is also included in the sale, and that black and white graphic at the top of the post is one of my faves…as is the green malachite mural. One thing has been made extremely clear…I LOVE PINK. In case you had any doubts, Check out my wishlist.

Now if you'll excuse me, I need to whittle down this list. Although since posting this, I also adding in a solid rug. Lawdy! Send help.