Hi guys! I've been meaning to share this vegetable cheese chowder recipe with you for quite some time. So before Spring is sprung, I best get on it. While growing up in Wisconsin, I knew fall was in the air when my mom would pull this recipe out. Hats, mittens, gloves and winter coats would be dragged out of the back of closet. With a brisk nip in the air, this chowder was always a welcomed warm treat. The weather in Chicago has been so cold lately. It wasn't until last weekend we got above freezing, and no, I'm not ready to put away that goose down parka. In fact, I'd put money on us having one more big snow storm because that is how mother nature rolls in the midwest. Okay, enough jibber jabber, right? Let's get to the yumminess!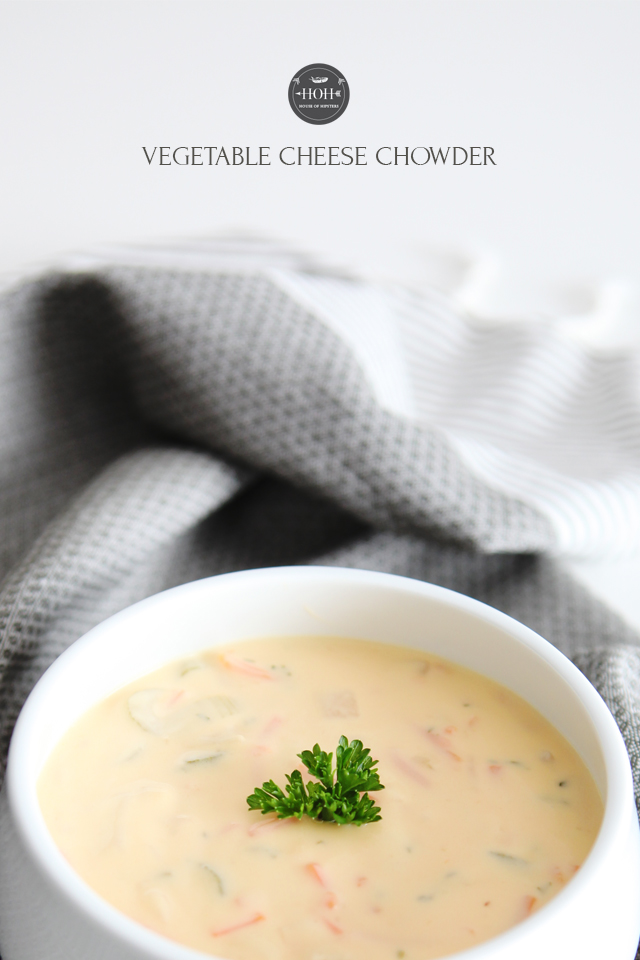 MORE AFTER THE JUMP…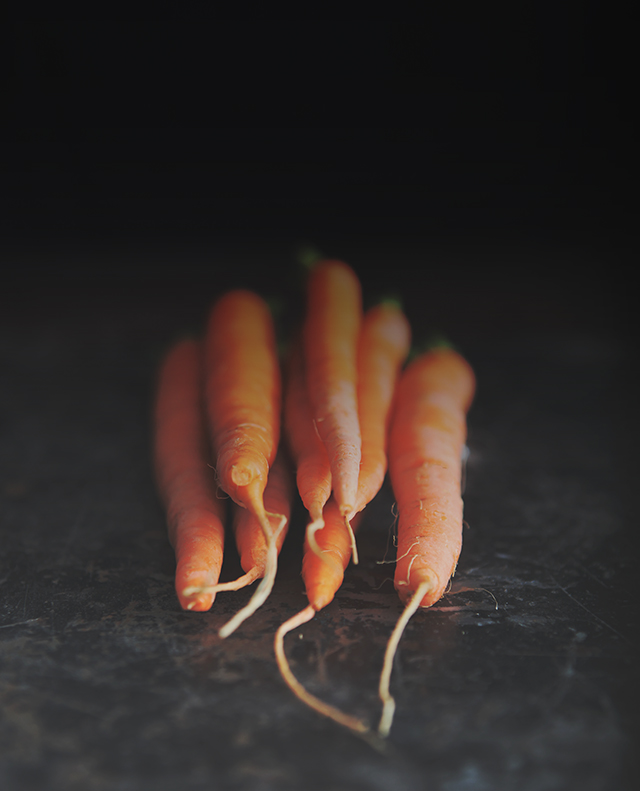 Food can invoke such strange emotions. that familiar smell or flavor and can transport you back in time. For me, this dish takes me back to a time in my life when things were so simple. Going to school, chasing boys around the playground, maybe squeezing in a game of kickball before the recess bell rang. Only to walk home, watch a rerun or two of Gilligan's Island or The Brady Bunch, and then sit down at the family dinner table. Man I loved those shows. And seriously, why on earth did they not hog tie Gilligan to a palm tree when they built some awesome rescue equipment from a coconut? I'll never understand that. The Professor should have been smarter.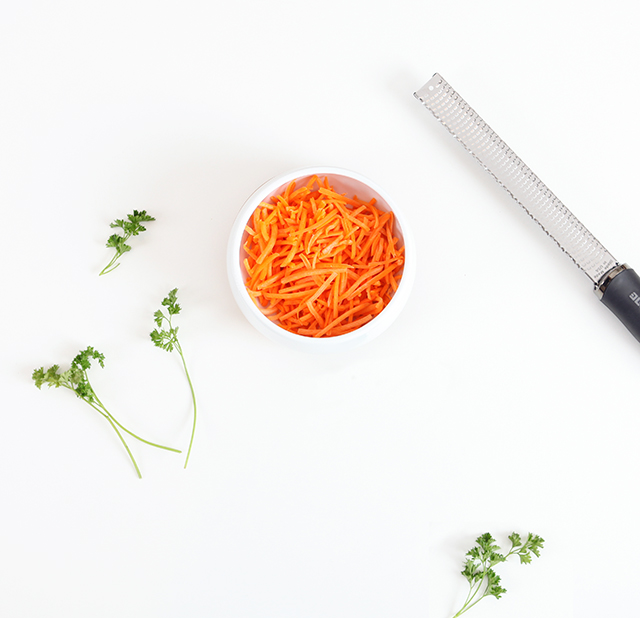 YIELDS 4-6 SERVINGS
INGREDIENTS
4 Tbsp Butter
1-1/2 Cup Chopped Celery
1-1/2 Cup Shredded Carrot
1/4 Cup Chopped Onion
2 Cans Condensed Cream of Potato Soup
16 Oz Chicken Broth
1/2 Cup Water
2 Tbsp Parsley
3 Dashes Tabasco Sauce
2 Cups Shredded Cheddar Cheese
2 Cans Evaporated Milk
INSTRUCTIONS
Melt the better.
Add celery, carrot and onion and cook until tender, but not brown.
Add all ingredients except cheese and milk. Cook and stir until boiling.
Reduce heat. Cover and simmer for 20 minutes. Stir occasionally.
Add cheese and milk. Heat thoroughly, but do not boil.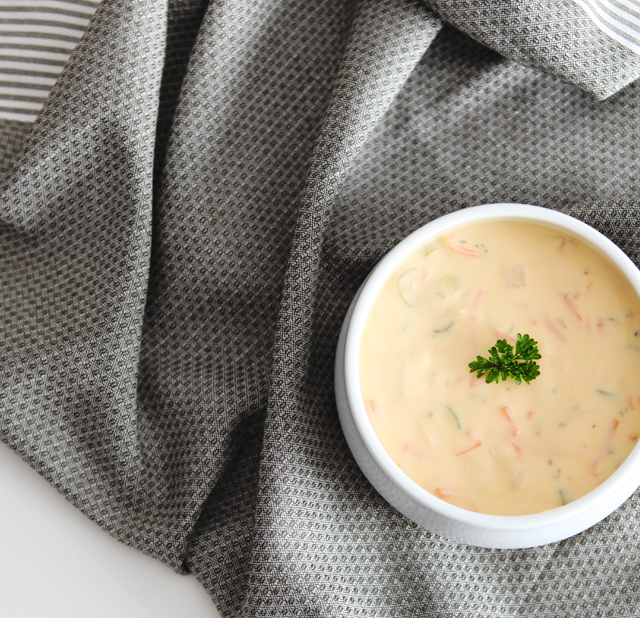 Linking up with Cozy Little House