If you are like me, you take a lot of photos on your phone. But one day out of the blue, it that little handheld device starts to beep, buzz and yell…you are almost out of memory. Whomp. Whomp. This happens to me all the time. About once every couple weeks, I have to plug it into my computer and remove tons and tons of photos. I archive them knowing I may never see them again. Sad face. But there's always a handful after each sync that I can't bear to part with, which takes up more space on that phone. I just know that these little memories will be buried on my computer, and maybe I'll run across them in a few months or a year.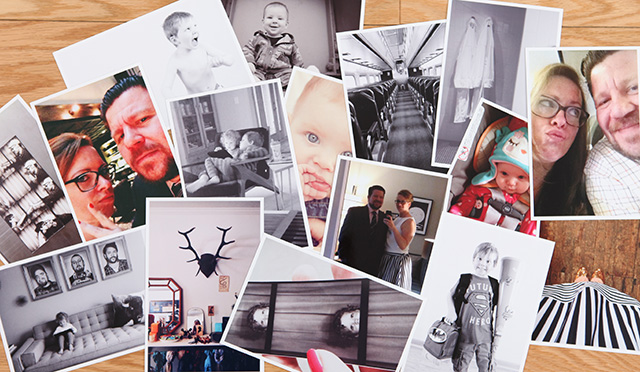 So, what do you do when you're photo obsessed like me? Well, I found this nifty little printer that I absolutely love. (I'd also like to mention, this is NOT a sponsored post. I just really love this printer and wanted to tell you about it.) It's the Epson XP-810. This little magical device allows me to wirelessly print directly from my phone. How cool is that? No uploading to photo sites with long waits for delivery. No driving to drugstores. No standing in lines. Just download the app and print away to your heart's content with unbeatable photo quality! So awesome! And the initial setup is super easy (I mean if I can do it…ANYONE can, and I'm so not a computer geek.) as long as you realize you need to visit the App Store to download the printing software to your phone. As soon as you plug it in, it guides you through installation. As an aside, if you do decide to purchase one of these beauties, buy a box of photo paper. My only gripe is that it did not come with any paper, so I had to order that after setup…weird. But at least you guys are prepared!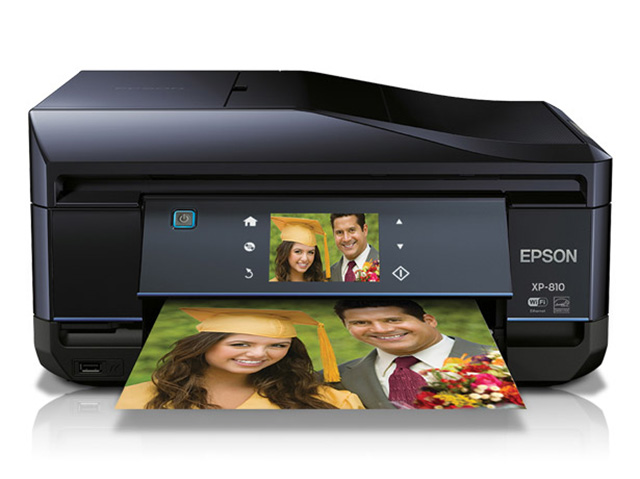 Now that my oldest is in school, I've had him come home with all sorts of random photo requests. A 4X6 family photo. A 4X6 baby photo. Create a "me box". (You're probably asking yourself, what is that! Don't ask, just know that I stayed up until 1:30AM glueing it all together.) I rarely have photos like this just lying around, and most of the time I realize I need to send these projects to school in his backpack tomorrow (which honestly, I have to do tomorrow). I'm a major procrastinator, but this little bugger just saved me a trip to the store. I'm so happy, I could hug it! Sharing photos with friends and family couldn't be easier. I also take any extras to work and post on my bulletin board. I'm starting to run out of room.
I also like to print out my Instagrams. The Epson is perfect for it. You can also scan photos or pretty pictures you wish to reprint. (And it faxes to BTdubs) I think this year come Christmas time, I'm going to use these photos for gift tags! All I need is a pair of scissors, hole punch, twine and washi tape! And yes, I know I just mentioned Christmas, but just so you know, it's only 113 days away. So be nice already and put this sucka on your list.